Position
- Africa lies with Latitude 37°N and 35°S and Longitude 52°E and 17°W.
- it borders the Indian OCean to the East and the Atlantic ocean to the West.
- It borders also the Mediterranean sea to the North and the Red Sea to the NorthEast.
Size
- Africa is the second largest continent in the world.
- Asia is the largest continent.
- Australia and New Zealand are the smallest
Shape
- Africa is wide to the North and narrower to the South.
- It has a regular coastline.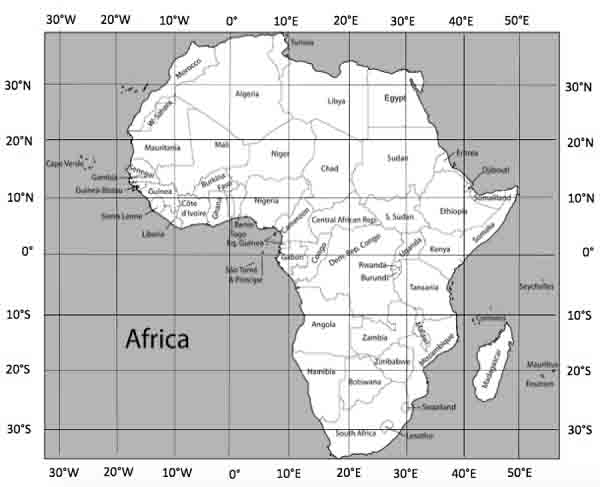 Position and Shape of Africa - Image Courtesy